For the Evangelists by the Evangelists
Compiled by: Diane Lewis
Version date: 20 January 2023
Contributors: Adam Keough, Boris Drjlaca, Christian Salcianu, Clare Dunne, Jeason Kanagaraj, Joan Burch, Praveen Vasimalla, Shane Mulvihill, Theda Pienaar, Tomasz Obtulowicz
Contents
Introduction
Personal Preparation

Relationship with Jesus
Bible Knowledge
Prayer
Knowledge of Material
What Others Believe

Practical Preparation

Recommended Training Process
Equipment
Site Selection
Table and Banner Arrangement
General Guidelines

Book Distribution
Team Leader Responsibilities
General Advice

Donations
Prayer Group
Interaction with Non-SDA Believers
Examples of Things That Come Up
Risk Assessment

The Value of Scripts
Addendums

A – Spirit of Prophecy Encouragement
B – Banner Introduction
C – Scripts
1. Introduction
And this gospel of the kingdom will be preached in all the world as a witness to all the nations, and then the end will come. (Matthew 24:14)
Seventh-day Adventists have been blessed with an understanding and appreciation of Bible truth as found in the person of Jesus. As a community of faith, we have been called to lead people to Jesus through the sharing of  The Everlasting Gospel, the Three Angels' Message and Bible prophecies, so that they will be ready to meet Him when He returns. That is our ultimate purpose for being on the streets distributing literature and Bibles.
"There are many who are seeking for light in the darkness. If our papers, tracts, and books, expressing the truth in plain Bible language, could be widely circulated, many would find that they are just what they want." (Publishing Ministry, p. 369)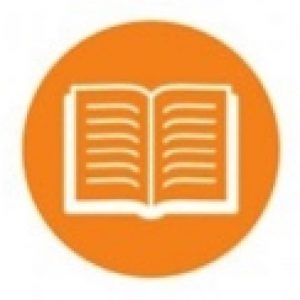 See Addendum A for encouragement from the Spirit of Prophecy regarding Literature Evangelism.
For information on the Role of the Local Church in the Publishing Ministry read this 8-page document: Philosophical and Historical Foundation (adventist.org)
2. Personal Preparation
 "We must prepare ourselves for most solemn duties. A world is to be saved. The work is advancing in a most marvelous manner in foreign lands; and even within the shadows of our doors there are many, many opportunities for communicating to others the saving truths of the third angel's message. Publications are to be distributed like the leaves of autumn." (Publishing Ministry, p. 368)
We are all in different stages of our spiritual growth and knowledge, yet, we are all capable of sharing the Good News of Jesus Christ when we have experienced that Good News ourselves.
2.1 Relationship with Jesus
We cannot share Jesus without knowing him personally. We can share "bible truths" by knowing them. But our calling goes beyond sharing "bible truths". Bible truth is nothing without knowing the person behind those truths. Jesus first called his disciples into a relationship with him before he called them to share him with others (Mathew 4:19). We cannot engage effectively in street ministry without being with Jesus in our every-day lives.
2.2 Bible Knowledge
But in your hearts honour Christ the Lord as holy, always being prepared to make a defense to anyone who asks you for a reason for the hope that is in you; yet do it with gentleness and respect. (1 Peter 3:15)
It is good to have a basic understanding and knowledge of the entire Bible, its truth, and what Seventh-day Adventists believe. If you can't remember everything, or discover something that you can't answer, that's okay. You will experience growth as you interact with people about your faith. And you will see that you begin to identify areas in which you need further study, thus establishing your knowledge.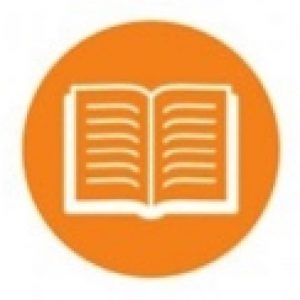 The sdabelieve website will provide you with Bible studies to deepen your knowledge and understanding of specific Bible topics. 
Here is a summary of the 28 Fundamental beliefs that you can print out and refer to: 28Beliefs   
2.3 Prayer
Always pray for the Holy Spirit to lead and guide you when preparing to share with others.
Pray for the thoughts and words that you need, pray for the Lord to direct people to you and pray for their hearts to be prepared to receive the Jesus, the way, the truth and the life (John 14:6).
2.4 Knowledge of Material
It is important that you are familiar with the material that you are distributing. You need to be able to explain the content of the book or flyer and what can be gained from reading it.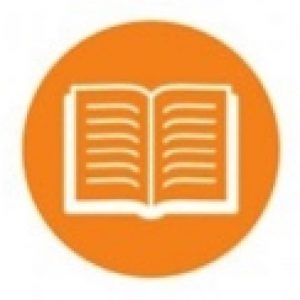 See Addendum B for an example of how to use the banner to introduce The Great Controversy book.
Before you hand out a specific book, you should have read it yourself. While you are reading, mark 2 or 3 paragraphs and memorise the page numbers. Then, when you are introducing the book, you can open it up and share a suitable section right there and then. This will make the book more desirable.
While you are gaining specific book knowledge, you can still begin working at the book stand by handing out flyers and directing people to the table for more information.
You will be blessed by reading the rich literature resources that are available in our church!
2.5 What Others Believe
It is also helpful to have some idea what people from other Christian denominations believe. Then when we interact with them, we can have an idea of common ground to start on.
See section 6.3 Interaction with Non-SDA Believers for more information.
3. Practical Preparation
3.1 Recommended Training Process (where possible)
Carefully read through the Guidelines to Street Evangelism.
Attend a street outreach with an established team.
Arrange with the DT Street Activity Leader for the team to come and visit your church to present the DT ministry in detail, along with some testimonies.
Arrange for some experienced team leaders to help you with your first street ministry outreach.
3.2 Equipment
Fold-up table: group can decide on the size that suits them, consider carrying weight.
Mobile speaker (Bluetooth, USB port + battery)

2 min audio introduction of what GC book is about. (Audio files here: voice only, voice+music background).
Carefully selected Christian songs (in English and even a few in the common foreign languages in your area) to draw people's attention. A Discover Truth Mix of 2 and a half hours, with the GC introduction repeated after every three songs.

Daniel 2 roll-up banner
Discover Truth vests
Supplies of books, stickers, and flyers

Where possible, have of a selection of books covering topics such as Prophecy, Jesus, Family Life, Health, and something for children too if possible.
A Bible or two should also be kept on the table. Not to give away like the other books, but to have on hand in case somebody requests one.
Each book should have a sticker on it or a flyer in it for future contact.

A trolley to move heavy items from the car.
Plastic cover to protect books and speaker in case of rain.
3.3 Site Selection
No licence is required from your county/city council (Local Authorities) for you to give out books on the street as the Seventh-day Adventist Church in Ireland is a registered charity (Charity Detail ). However, you may be asked by local authorities to show that you represent a charity. To get an official letter, your church board will need to minute the request and contact the IM Executive Secretary by email:

[email protected]

Often a part of the foot path (around 1.5m) belongs to the building. If the owner or anyone else in charge (security/manager) disagrees with you being there, don't argue. Look for another spot.
Consider distance from parking to location.
Choose the best site in relation to pedestrian traffic and other outfits on the street.
Choose a site that allows for visibility of the banner and table.
Choose a site without too much background noise (traffic, machines, etc.), so when you are speaking to people you can have a normal conversation without the need to shout!
3.4 Table and Banner Arrangement
Place banner so that it's clearly visible but not in anyone's way.
Arrange books in an attractive manner showcasing the different books available.
Table must always be tidy and orderly.
Place FREE BOOKS sign where it's easily visible.
Don't set the speaker up directly opposite the door to a shop across the street, staff may complain.
3.5 General guidelines
Minimum 2 people needed to cart equipment from the car to the site.
If you are in a quiet area, don't have too many people at the bookstand as people tend to become wary of large groups.
It's not recommended for women to go on the street alone for security reasons (homeless/drunk people).
Play Audio message so it can be heard, but isn't offensively loud.
Volunteers who hand out books need to have a knowledge of the books they are handing out, or at least a good overview (see section 2.4 Knowledge of Material).
4. Book Distribution
Start the work with prayer. Evangelism is God's work. We are just instruments in His hands.
Work as a team, with members positioned in the best place for them:

Always have a person manning the table.
Have a team with books and flyers in their hands to offer to passers-by.
Have someone near the poster to explain it and direct people to the table.

Don't hand out books to children or young people under 16, unless a parent/guardian allows.
Don't give out books like free popcorn, a person must show an interest. We need to use our stock of books responsibly. Even though we don't give everyone on the street The Great Controversy book, we are giving each one of them an opportunity to obtain one for themselves:

The flyer leads to the website where they can request a copy.
The Final Countdown book (an extract of the GC containing the last 14 chapters) ends with an offer for The Great Controversy.

Flyers can be freely distributed.
Always direct people to the website via the flyers and stickers. This will ensure that they can contact us if they have further questions or are looking for more resources.
5. Team Leader Responsibilities
Organise and recruit the group 1 week ahead for each scheduled date. See the Calendar here.
Ensure all team members are trained and briefed.
Instruct members where to stand on the day.
Organise people according to their skills, knowledge, and language abilities.
Keep an inventory of supplies of books, flyers, and stickers.

Track stock coming in and going out.
Order new stock.

Send the list of names gathered from the day to the Prayer Group or appoint someone to do this.
Check on literature distribution:

Books only go to those who agree to read them.
No books to children under 16 without an accompanying adult.
Flyers freely distributed.

Oversee packing up, cleaning up and carting of equipment back to the car.
Charge the speaker.
Send inventory to the Store Manager.
Please respond to messages from the Storehouse Manager as soon as possible.
6. General Advice
6.1 Donations
If someone wants to give a donation, that's acceptable. However, we never sell or solicit money from anyone on the street.
6.2 Prayer Group
It is good to create your own local prayer group to pray for those involved in the outreach and for those who will receive literature on the street. You are also welcome to join Discover Truth's dedicated prayer group. For the Zoom link and meeting time, see the dedicated page for Prayer.
6.3 Interaction with Non-SDA Believers
Listen to what others say and believe. Never argue or go into defense mode on what is right. Remember, at the core of evangelism is building relationships with people.
Work at the pace of the person that you are speaking to. Don't try to push your information on them (no matter how much you want to impart it) and try to get them to open up to you.
Always quote Scripture (not EGW writings) on what we believe. If you are not sure on what we believe, see the resources at section 2.2 Bible Knowledge.
If a discussion is becoming long, make an appointment to continue the discussion at another time, either with yourself or a local pastor.

If making an appointment it should be male-male or female-female. If a male is to meet a female or the other way around, this might be considered inappropriate. Consider asking the other person if they mind someone else joining you if the other person is of the opposite gender.

Treat all people the same, whether it's a homeless person, an alcoholic or a 'respectably dressed' person. Treat all people with kindness.
Don't talk down to anyone but listen carefully to them, to their hopes and dreams and use that to inspire your discussion with them about Jesus.
Use a different approach for people who are familiar with the Bible vs people who don't know the Bible.
If it's appropriate:
Ask what a person's interests are
Ask about their family or work
Ask if they have prayer requests
6.4 Examples of Things That Come Up
The person:
doesn't want to read or cannot: refer them to the website with its video series and online TV and Radio stations.
is more drawn to a different book, maybe Steps to Christ, and lifts that book: share it with them.
launches into giving their own story and tells where they are coming from: use this as an opportunity to connect with them and/or to offer prayer.
would really like a Bible and asks for one: in this case we always pray for the person on the street as we hand it over.
doesn't seem serious: offer them flyers and direct them to the website for info.
6.5 Risk assessment
A local risk assessment should be completed by the person responsible for this in your church. If there is no-one in this position then please contact one of the Discover Truth leaders to request assistance with this.
7. The Value of Scripts
Having a script and being trained in the use thereof can be very helpful and important in the success of this work. Especially for people who are inexperienced in street evangelism and dealing with strangers.
Often we are so delighted to have somebody stop and accept a book that we unintentionally overload them with information that they aren't ready to receive yet. The danger in this is that people can instantly close themselves off to further information, books are wasted, and seeds are not properly planted.
See Addendum C for an example of a script, with explanations, provided by Shane Mulvihill. It has been used successfully in his team. Try it as it is or adapt it to suit your team and area of distribution.
__________ 
Addendum A
Encouragement from the Spirit of Prophecy
Books placed – Will be used by God later as per individual circumstances.
It is true that some who buy the books will lay them on the shelf or place them on the parlor table and seldom look at them. Still God has a care for His truth, and the time will come when these books will be sought for and read. Sickness or misfortune may enter the home, and through the truth contained in the books God sends to troubled hearts peace and hope and rest. His love is revealed to them, and they understand the preciousness of the forgiveness of their sins. Thus the Lord co-operates with His self-denying workers. (6T, p. 313.3)
Books placed – Will be more relevant as worldwide events unfold.
The results of the circulation of this book [The Great Controversy] are not to be judged by what now appears. By reading it, some souls will be aroused, and will have courage to unite themselves at once with those who keep the commandments of God. But a much larger number who read it will not take their position until they see the very events taking place that are foretold in it. The fulfilment of some of the predictions will inspire faith that others also will come to pass, and when the earth is lightened with the glory of the Lord, in the closing work, many souls will take their position on the commandments of God as the result of this agency. (Manuscript 31, 1890)
What to say? What not to say?
You need not feel that all the truth is to be spoken to unbelievers on any and every occasion. You should plan carefully what to say and what to leave unsaid. This is not practicing deception; it is to work as Paul worked. He says, "Being crafty, I caught you with guile." You must vary your labor, and not have one way which you think must be followed at all times and in all places. Your ways may seem to you a success, but if you used more tact, more of the wisdom of the serpent, you would have seen much more real results of your work. (Letter 12, 1887)
How to handle the Sabbath topic.
You should not feel it your duty to introduce arguments upon the Sabbath question as you meet the people. If persons mention the subject, tell them that this is not your burden now. But when they surrender heart and mind and will to God, they are then prepared candidly to weigh evidence in regard to these solemn, testing truths. (Letter 77, 1895; Ev 228.3)
Avoid getting into controversies.
It is not the best policy to be so very explicit, and say all upon a point that can be said, when a few arguments will cover the ground, and be sufficient for all practical purposes to convince or silence opponents. You may remove every prop today, and close the mouths of objectors so that they can say nothing, and tomorrow they will go over the same ground again. Thus it will be, over and over, because they do not love the light, and will not come to the light lest their darkness and error should be removed from them. It is a better plan to keep a reserve of arguments than to pour out a depth of knowledge upon a subject which would be taken for granted without labored argument. Christ's ministry lasted only three years, and a great work was done in that short period. In these last days, there is a great work to be done in a short time. While many are getting ready to do something, souls will perish for the light and knowledge. (CW 56.2)
Avoid pushing a personal view.
The Lord does not move upon His workers to make them take a course which will bring on the time of trouble before the time. Let them not build up a wall of separation between themselves and the world, by advancing their own ideas and notions. There is now altogether too much of this throughout our borders. (Special Testimonies to Ministers and Workers, Series A 3:33, 34; Testimonies to Ministers and Gospel Workers, 202)
Addendum B
When referring to the Banner
Read this article for the story illustrated by the banner and get acquainted with the historical facts: The Final Countdown
Boris has compiled a script that you can adapt for yourself:
This is a true story. It happened 2600 years ago. A Babylonian king had a dream, and this is the image that he saw. The head was made from gold, and represents Babylon where gold was abundant. After Babylon came Medo-Persia, represented by silver. They paid tax in silver. After Medo-Persia came Greece, represented by brass. They had armour made of brass. After Greece came Rome, represented by iron. They had iron armour and iron discipline.
Out of the Roman empire came 10 nations represented by the 10 toes. They formed the modern European Union. They are represented as iron and clay to demonstrate that they will not unite because iron can't combine with clay.
The stone carved without hands represents God's kingdom which is coming. Only God can solve the problems of this planet such as poverty, pollution, and war. God offers eternal life to everyone. Our lives don't have to only last for 60, 70 years and then end forever.
This book (The Great Controversy) talks about events that have happened, that are happening, and that will happen. It covers different topics such as: the origin of evil, facing life's record, can our dead speak to us, and liberty of conscience being threatened. Some topics are easy ones, and others are tough ones. This book is not meant to go against anyone but is only telling the truth. We have a web site too, where you can find other interesting books and videos.
Notes:
Explain the image of Daniel 2 before introducing The Great Controversy (GC) book.
In addition: before introducing the GC, ask the person if he/she knows the Bible.
Addendum C
Where to Start
Lead with a FREE FLYER rather than a book.
Grab attention

People pass by quickly, there's only a short window of time to catch attention.

Deepen Attention

If the person reaches out for a flyer and slows down, go to the 2nd part of the script.

Explain more

If the person stops, we have a short window of opportunity to explain.

Connect with Person

During explanation, ask, enquire, get a feel for the person.

Closure and Follow-up

In closing explain how to contact us. Only if appropriate or by request, get the person's contact details for follow-up.

Offer to Pray with them or for them.
Stages
1. Stand in a prominent position to passers-by armed with a flyer, book in hand and a script to use…
"Would you like a free copy?" Passer-by

keeps going…

 "You are welcome, very welcome indeed" nodding and smiling, being polite. The offer "Would you like a copy" is in line with the message playing on the speaker.
Repeating "You are very welcome, very welcome indeed" is very important for several reasons:
It gives you a script to follow, like a track to run on. Once you are repeating this over, you are doing the right job, somebody will stop.
It sounds good, positive, and polite, so the energy is good and representative of the Lord's wish for the person and street.
It helps you as the evangelist on the street to handle rejection and deflect negative energy directed toward you at times from the street.
An adage to remember in this game is "Some will, some won't, so what? Next please…" It is simply a numbers game and the secret for the evangelist here is staying positive. Not taking it personally. For this reason, a script, training, and practice is important. The primary reason folks don't stay the pace in this game is rejection, the toughness they experience. However, with a simple script, simple training and remembering that rule, anyone can do this consistently.
2. Stand in a prominent position to passers-by armed with a flyer, book in hand and a script to use…
"Would you like a free copy? " Passer-by

looks at the flyer… 

"It explains, what's coming in the world." Passer-by stops, asks "What…?"
We can see he's not majorly interested; he hasn't accepted the flyer yet; we only have a short window here. "This is a message of hope, Good News for you, read through the flyer" whilst still offering it into the person's hand.  Person grabs flyer and is heading on his way.
Add: "You'll see our website on the bottom of that for more info." In this occasion we've managed to get the flyer out.
3. Stand in a prominent position to passers-by armed with a flyer, book in hand and a script to use… (Repeating this process over and over is the order of the day on the street. Trying for eye contact, maybe changing the line to suit yourself or others.)
"Do you want the real info"? The person

stops… 

"This info explains what's taking place and what is coming in the world" – "Oh yeah" says the person, looks more interested, you have their attention.
"This image represents where we are in the world's history right now and what is coming." Pointing to the Banner and the flyer which match each other. Person is now listening. At this point we can explain Daniel 2, the King's dream, the timeline prophecy, the progression of the kingdoms etc. (Watching for the person's reactions.)
If they are following all this, we can then introduce the book The Great Controversy, enquiring to see if they are a reader and if they will read this. It is important that once we have the person's attention, that can we then match them with the literature or info that best suits their needs.